Edel Rohnfeld
Chair Yoga
DVD €13
+ € 4.00 Shipping
Edel Rohnfeld
Chair Yoga
published in 2011


App: Chair Yoga
I-Phone App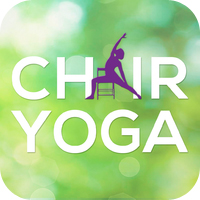 App now available in the Apple App-Store
» I Tunes
DVD: Chair Yoga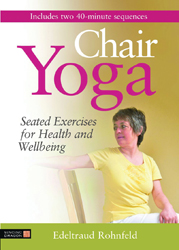 Edel Rohnfeld - Chair Yoga. Join Edel in her new DVD with easy to follow step by step exercises that can be performed at any time by virtually anyone. With over 20 years experience of teaching and practicing yoga, Edel guides you through over 30 different exercises taken from her recently published book. Chair yoga can be performed at home and even in the office, and has the same benefits as Classic Yoga on the mat.
View samples of the DVD at myYoutube Channel
DVD: Yoga auf dem Stuhl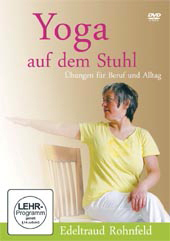 Begleiten Sie Edeltraud Rohnfeld in der DVD, mit der Sie Ihnen ein leichtes Schritt-für-Schritt-Programm vorstellt, das so gut wie von jedem Menschen auf dem Stuhl sitzend ausgeführt werden kann. Mit ihrer über 20jähriger Unterrichtserfahrung führt Edeltraud Rohnfeld Sie durch zwei verschiedene Übungsprogramme, in denen 30 Übungen aus ihrem Buch "Yoga auf dem Stuhl" praktiziert werden.